Rollerblading along the road
Avenue Veteran
Celebirdy of the Month
Avenue Spotlight Award
Joined

10/27/15
Messages

4,244
Location
Real Name

Sylvi
So today I swapped in a new foraging toy and some toys for Yuka. She instantly was all for it, so I took some pictures.
She was so excited to see a blackberry in there, it was adorable.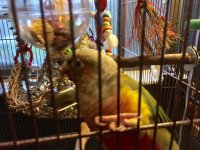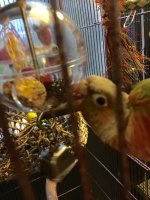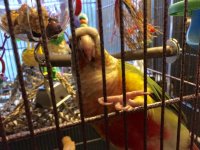 While I had the camera out, I though I'd be quick enough to take a few pictures of Mimi and her new toys.
Alas, I only got one in before I was caught. She was not amused. (Hint: She hates being photographed.
)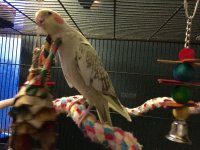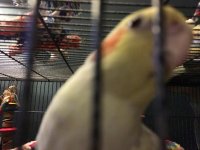 "Hello mamaz, how ar-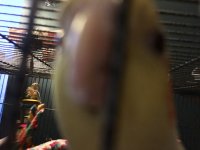 "What, iz dis a camera?!"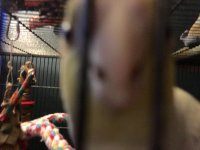 "Get da bitez camera!" *cue angry mini-raptor noise*