I've been making toys all afternoon thanks to so many vendors!
@Mizzely
,
@WallyLoopey
,
@calibird
,
@Laurie
...
I've been refilling skewers, repurposing half or untouched toys, and making so many footies! Here's a little bit of evidence:
Some of the raw materials... A lot of these are parts from Ann (thank you, Ann!)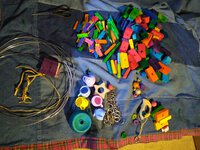 A few of my first attempts at toy making (based loosely on her favorites from
@Mizzely
, thanks Shawna!) with all sorts of resources from all sorts of places.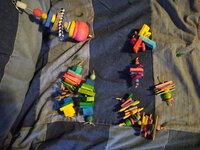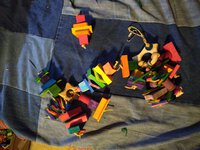 The cute little bird and star upright (and hard to see in my own shadow...)