Stainless Bird Toys @ Blu's Bird Toys
Vendor
Avenue Veteran
Celebirdy of the Month
Avenue Concierge
Joined

11/9/09
Messages

7,698
Location
Real Name

Jan
I've been cutting on stainless for the last 3 days or so on my little bi-metal bandsaw.
In this image, I am cutting stainless 1" square tube with a wall thickness of 1/8" and I am
cutting them at 1/2" wide. it takes 2 minutes, 25 seconds for one cut.
I'm sure the saw band is getting dull but it is a lot of metal to cut through.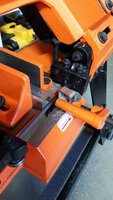 This is just after it cuts through.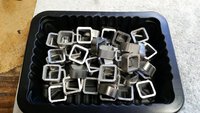 In this tray there are about 24-30 pieces cut. Now, I have to deburr them all. At this time this item is only for the one toy I have which is called "Three Squares & More".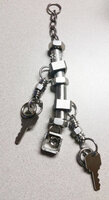 For the large birds "Three Squares & More.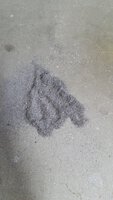 And at last, here is all the glitter that I created when I cut the metal pieces!!