It's been a little over a week now that she's been here. I think she's doing well, although she hasn't chewed up anything she was meant to chew up, only things she wasn't meant to.... such as a few pieces of a circular rope swing that she likes to sleep on top of (not in it, within the circle, but on top!), and the rope for a wooden toy to hang by!
You can see it in the following image! (the red and white circular swing)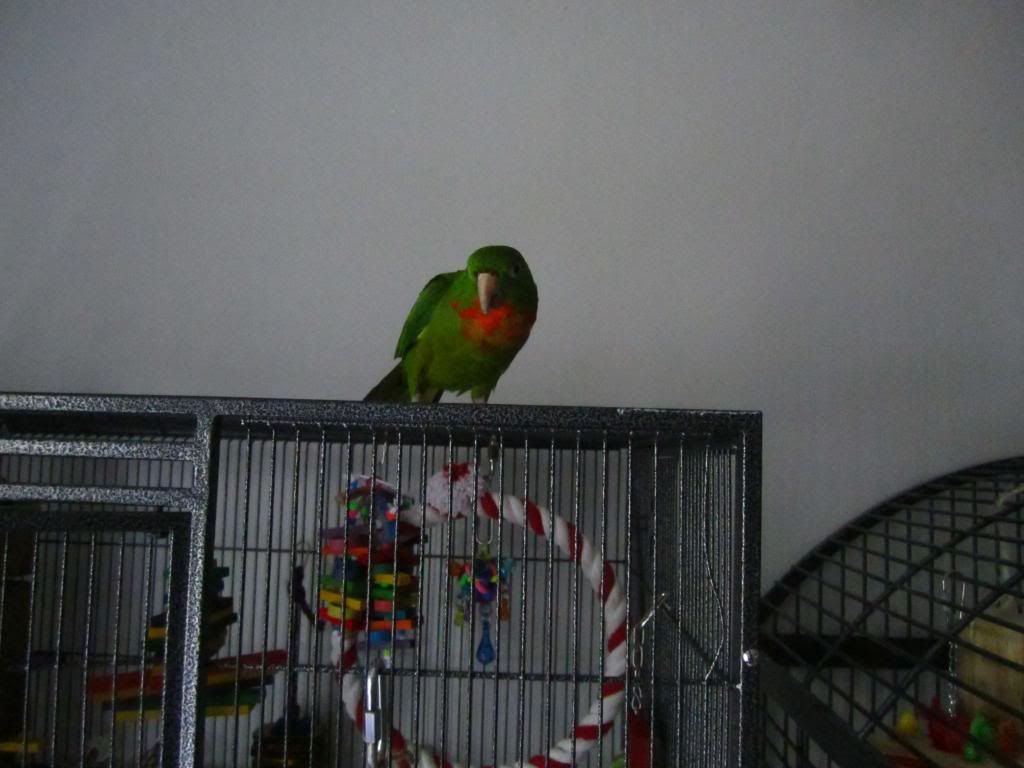 I knew she was going to be "hands off", but what I didn't expect was for her to *love* scritches! I still have to be careful to not be nipped or bitten though! Charlie tends to make her uneasy and started her when he squawks. I have learned that the time she will bite the least when getting scritches is when she appears the most "aggressive"! She'll fluff up her body feathers and then fluff up her head feathers! When her body feathers are more sleek, she's more on the alert than when she fluffs up. If I scritch her right at the shoulder joint, she will also open up her wings where I can see her unusual red feathers in her wings. As far as I know, she's not supposed to have them!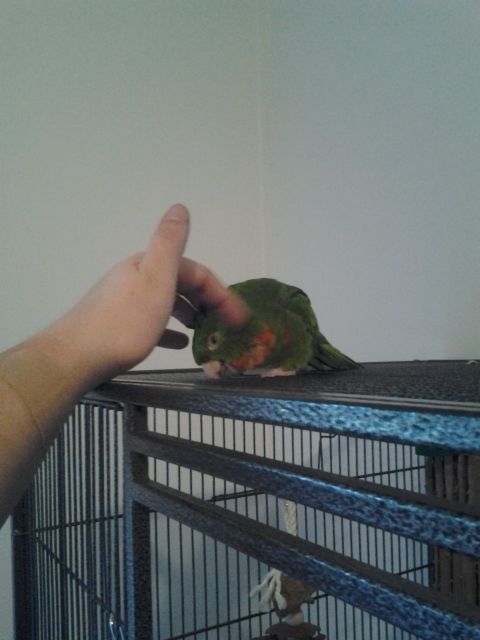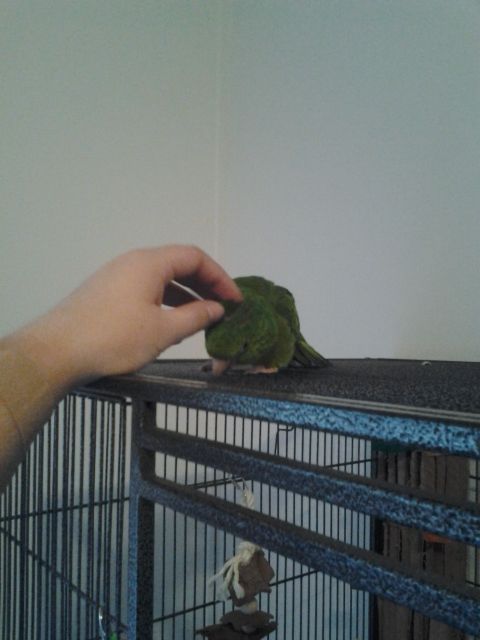 Since Jayde wont step up, I've been wheeling her cage around so that she can still be "with" me without having to leave the safety of her cage. She seems fine by this.


Last Saturday, I was watching over my nephew for a bit and trying to help him get dressed so he could go play outside. This resulted in me being on the floor next to her cage. Curious as she is, she kept climbing from the top of the cage down to the stand and back up! It was cute! If I sit next to the cage, she likes to climb down to one of the doors so she can be close to me, and being that I was on the floor, she had to climb down further!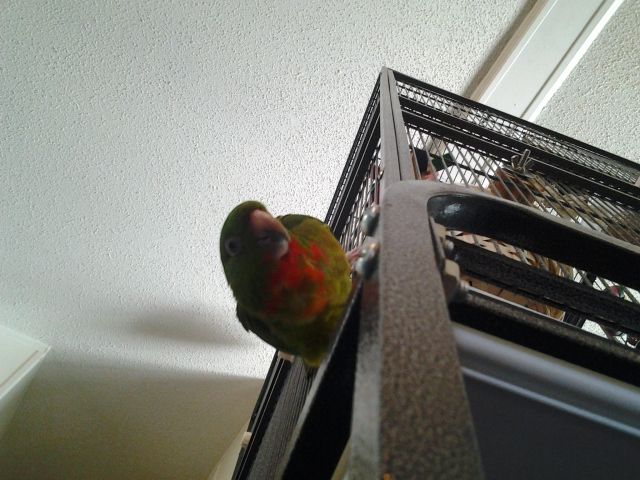 Eventually, she got up the courage to actually climb to my shoulder so she could sit with me! At first, she wanted to chew on my ear a little too hard before deciding to preen it. I still have to be careful about her being startled or scared and biting/nipping me on the neck/ear/face area, but she is a sweetheart!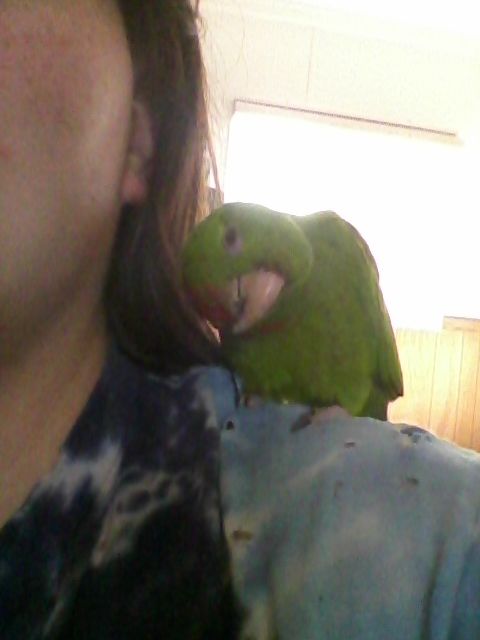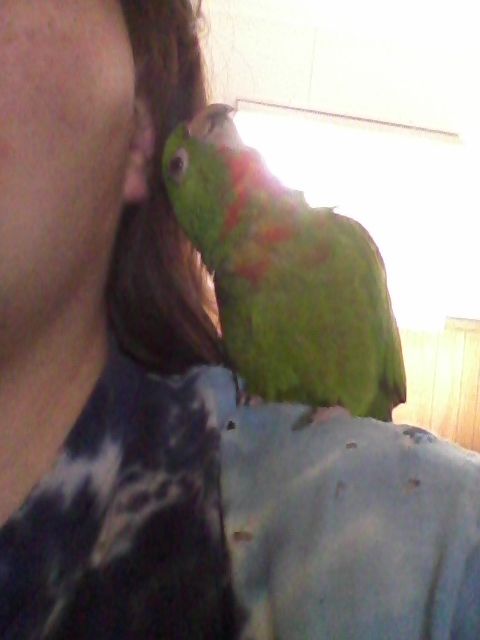 And just a video (with no image) of Charlie, Jayde and I! I'm giggling and saying "Peek-A-Boo!", Charlie is *loudly* laughing and Jayde (quietly) is cackling in the background! Towards the end she makes an odd coughing noise!