Ri-DQ-lously crazy 4 TAGs!
Avenue Veteran
Celebirdy of the Month
Mayor of the Avenue
Avenue Spotlight Award
Joined

11/21/11
Messages

19,311
Location
Real Name

Jennifer
TROtt -Therapeutic Riding Association of Ottawa-Carleton (where I volunteer) had a volunteer appreciation BBQ today. Here are some pix of the horses.
Brie, the first horse (pony) I worked with is so cute and such a brat. She flaps her lips together all the time and tries to nip if you don't know her.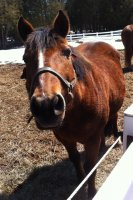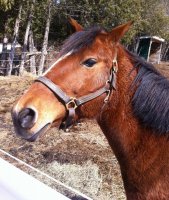 Here is Fanny, Brie's corral mate: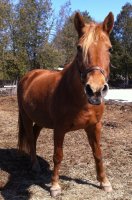 Here are some of the boys - Shadox, Teddy, Dakota & Sam: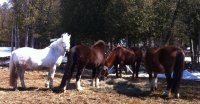 Not sure who this is: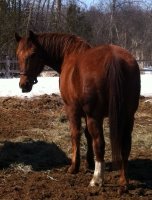 Or this:


I think the one on the right is one of the brothers, Myles or Monty: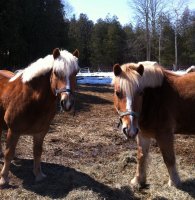 I think the far one is the other brother: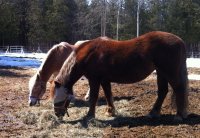 A few more with Charlie, far right: