Joyriding the Neighborhood
Avenue Veteran
Celebirdy of the Month
Mayor of the Avenue
Avenue Spotlight Award
Joined

3/21/10
Messages

19,196
So I gave Tobias his Coconut toy box from
@Macawnutz
yesterday and while it took him about an hour to get over his wariness of it(first thing ever mind you that he hasn't gone to right away I had just mentioned that in the SWS thread). A story in pictures of how he conquered the Coconut!
Maybe I can just knock the Nutriberry off if I run in and shake it hard then run away!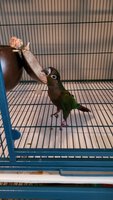 Ugh that's not working but I reaaaaaly want that Nutriberry I guess I'll take the risk that it won't eat me..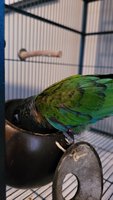 Yay I got it and it didn't eat me!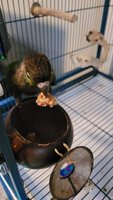 Ha as if I ever thought this was scary no way I'm a brave boy!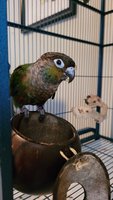 Thanks as always Sarah for your freaking amazing creations!