Rollerblading along the road
Celebirdy of the Month
Mayor of the Avenue
Avenue Spotlight Award
Joined

4/12/21
Messages

4,375
Been a while since i changed the top of the girls cages up so decided to do them today, i also needed to refresh foraging boxes.
Old toy parts,finger traps etc for the boxes.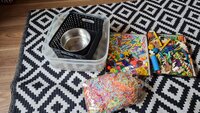 The food dish has toys in for the top of KiKi's cage as there isnt a
Nutz
toybox above her cage.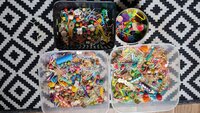 All of these will go on top of their cages they spend 95% out of their time up there nowdays.
Had to clear swings to make room for everything along with the foot toys that are on the cage tops.
I made this as Mojo loves climbing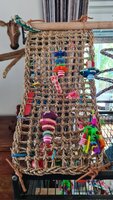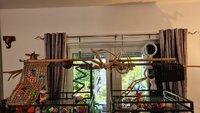 Quite pleased with it all, they wont be out again until tomorrow now but i know they will love it.