Joined

5/3/19
Messages

12
Real Name

Clarissa
Hi everyone, I hope you are all safe in this weird times we are living.
I have searched the internet about this issue and the information on sparrows is very scarce, so I decided to post it here because of all the very experienced members of the community.
It's the middle of the Fall season here where I leave and I noticed my sparrows are molting, which was expected. Now I noticed that the male sparrow's beak is changing color. Once completely black, it is becoming light from the part that touches his head.
I don't know what could be causing this. I feed them a diet of seeds and pellets for finches and canaries, plus apple and leaf greens. I make sure they take a sun bath almost everyday, except when it's cold and windy. They also have a cuttlebone at their disposal, which they peck at often.
I let them out of the cage for hours everyday so they can fly and get some exercise.
I've attached some pictures. The last one is from 27th April, when his beak was still completely black.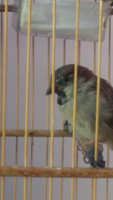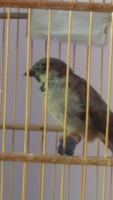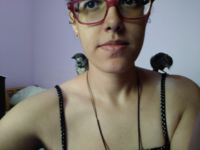 Let me know if you need more info to assess this.